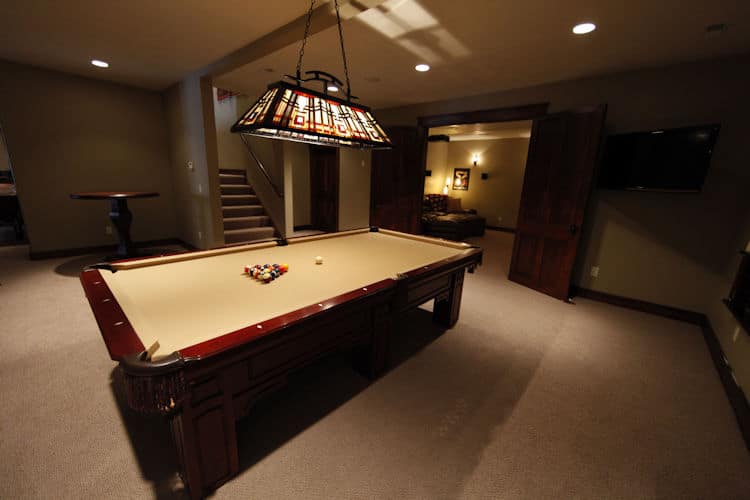 Is Your Man Cave Ready for Football Season?
Football season is approaching quickly – preseason started this month and fantasy drafts are in full swing and that means it's time for the family to retreat to the man cave to watch the games. Man caves are the perfect place for lounging – typically they're filled with furniture that wasn't allowed in the main floor living room (queue the recliners), sports memorabilia, and bar signs. The items I just listed are staples to a man cave, but some families take their man caves to the next level by adding automated features. The following are just a couple of examples of how home automation can be utilized in your man cave
Fortify Your Home, Without Leaving Your Chair
Did a salesman at your front door make you miss the big play? Install a security system connected to home automation so you can see who is at your door, have a conversation and decide whether or not you want to let them in… without leaving your seat. You'll never miss the big play again!
Build Scenes Tailored to Your Activities
Home automation allows you to create a one-touch button that will set the lighting, blinds, sound and even temperature up for various activities – whether it's having cocktails at the bar, playing video games, watching the big game, or playing pool – click one button and let the technology create the perfect environment for the activity.
Know What Your Kids Are Up To – Without Them Knowing
By installing an intercom system you are able to check in on the kids when they invade the man cave.  Use the camera to see what they are doing and control what they are watching remotely from whatever room you are in. And when it's dinner time – don't lose your voice from yelling up the stairs. Just utilize the intercom system to get the message across.
Hide Your AV Until Want To See It
Even though it's a man cave – that doesn't mean you have to show off all the technology you added to the room for convenience. By working with cabinet builders and other trades almost anything is possible – like hiding a TV behind artwork until you are ready to use it.
These are just a few examples of what we are able to do by programming home automation technology into your man cave. To work with us to create your ultimate man space call the office to set up an appointment today – 952-224-5450!
Image Credit – Control4